Engineering Manager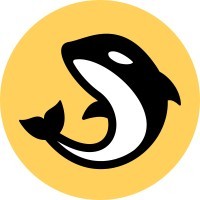 Orca
Job Functions:
Software Engineering
Employment Types:
Full-time, Contractor
Orca is the most user-friendly AMM DEX on Solana. We're looking for an engineering manager to lead a team that will build an entirely new mobile DeFi experience. As one of the leading DeFi protocols on Solana, Orca offers a unique chance to shape a growing ecosystem.
About our team:
A lean team of 12-15 senior contributors based across multiple time zones
Fully remote and location-agnostic (though we gather for epic retreats a few times a year—past locations have included New York, Singapore, and Lisbon!)
Passionate about bringing a human touch to DeFi
What you'll do:
Lead a team of (mostly senior) engineers, including people management, sprint planning, and code reviews
Write high-quality code to produce the best possible user experience
Work with our co-founders, Ori and Yutaro, to help shape the vision for the Orca protocol
What you bring:
Extensive experience building large-scale software applications
Comfort making technical decisions with minimal oversight
A desire to help your team members grow and flourish
Resonance with Orca's brand values (professional, principled, and playful 🐳)
Excellent communication skills
Bonus points if you have...
Used Orca for swaps and/or liquidity provision
Participated in DeFi, especially the Solana ecosystem
An appreciation for cheesy marine puns
Details of the role
Base salary of at least 150,000 USDC / year + ORCA governance tokens, depending on experience
Helpful Links
App: https://orca.so
Twitter: https://twitter.com/orca_so
Telegram: https://t.me/orca_so
Discord: https://discord.gg/nSwGWn5KSG
Podcast: https://orcapod.orca.so
Medium: https://orca-so.medium.com/
---
To apply, send an email to jobs@orca.so with the following title:
[Candidate: Engineering Manager] your name
...And include the following:
CV & LinkedIn profile
What type of role you're looking for (full-time / part-time)
Short description of your background in DeFi and interest in Solana / Orca
Code samples / example project, if available
One interest/hobby you love to geek out about, so we can get to know you!
Have more questions about this role? Give us a ping in the Orca Discord. It'll be a splash! 💦