Senior Technical Product Manager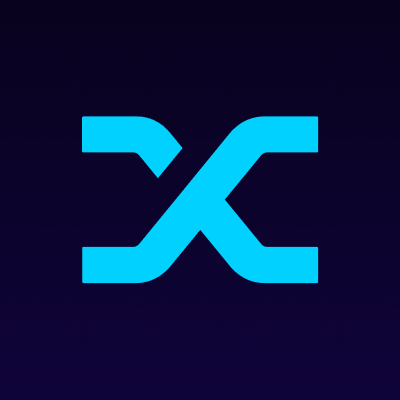 Synthetix
Employment Types:
Full-time
Locations:
New York, NY, USA; Sydney, Australia
Compensation:
USD per year
Join the Synthetix Core Contributor community as a senior technical product manager and help build the future of DeFi.
Synthetix is a decentralized derivatives liquidity protocol built on Ethereum, with over $2B+ in supporting collateral the project is one of the largest in all of DeFi. The Synthetix protocol powers the use of synthetic assets (Synths) in projects across its native interfaces as well as third-party platforms like 1inch and Curve, generating $100M+ in weekly exchange volume.
We are a global community of stakeholders across many functions, working together to innovate how value is transferred on the internet. We're driven by startup values - we iterate fast, test often and automate wherever possible; it's that agility that has helped us get to where we are. We have some of the most complex dApps on Ethereum managing nearly $3B+ in value and are constantly building new interfaces and making improvements to existing assets.
Synthetix is looking for a senior technical product manager to supplement our growing needs. We often create and develop multiple products simultaneously with focused engineering groups that need a product leader to help prioritise, communicate, and execute workstreams. You will be the link between engineering and product across numerous time zones and be a critical contributor to resource allocation across the stack. To succeed in this role you need to have an ability to lead technology teams, a solid understanding of blockchain, Synthetix and DeFi, and the ability to adapt to fast-changing environments.
Responsibilities:
The main point of contact with the front-end & solidity engineering team for status updates, requirements, priorities, etc.
Help drive and execute against the product roadmap, play a key role in the product feature planning process, and work closely with engineering team to ensure successful delivery
Work closely with the Technical Lead to plan the project: read specifications, create milestones & roadmap, create tasks, set priorities, etc
Lead project management standups, sprint planning, & retrospectives
Proactively resolve or escalate any issues to minimize the impact on project success or team morale
Hold regular 1:1s with developers to ensure the team is happy, engaged, and works together cohesively
Maintain a high level of transparency, thorough communication & documentation using tools such as Discord, Notion, GitHub and others
Research and deep dive into the Ethereum ecosystem and technology to understand and define new features and strategic directions for the protocol
Track and report on the progress of features and product performance with key internal and external governance points
Candidate Is:
Based in Sydney, Australia or NYC, USA or is willing to relocate
Collaborative in approach and happy to work with others on projects
Intellectually curious and enjoys moving fast
Happy to work remotely and manage their own office environment
Willing to be flexible with availability to accommodate for the fast-paced nature of the cryptocurrency market and open to occasional travel for events
Candidate Has:
Technical understanding of distributed systems and/or blockchain technology
Experience managing technical back-end software projects
An ability to independently & quickly learn about technical concepts
An ability to evaluate trade-offs and make effective decisions
Ability to research and dive deep into the blockchain ecosystem and technology to understand and define new features and strategic directions for the protocol
Strong problem-solving skills
Extremely organized, responsive, responsible & accountable
Excellent written & verbal communication
Excellent active listening and interpersonal skills
Used both Synthetix and other DeFi products on mainnet and can demonstrate a solid understanding of how Synthetix works.
Nice have's:
Software development experience or education
An entrepreneurial mindset
A passion for open-source software
A passion for blockchain technology
Synthetix Will:
Pay in sUSD and SNX
Provide a platform for sharing your talents with a global audience - Pay for travel expenses to events & offsites
Connect you to a thriving community
Make you feel welcome!
If the above sounds interesting and you'd like to talk please contact hiring@snxdao.io.